About Gorman Milling
Gorman Milling was started in 1969 and is proud to still be a local family-run business. We owe our success and growth to the farmers, ranchers, dairies and our growing dealer network across the state. No matter what your need is we are committed to that need, and we work hard to get you the best price. We buy our ingredients in train car loads to help keep our cost and your price down.
We specialize in custom formula products and feeds. These custom formulas are formulated around your particular needs, feed habits, animals, management, and goals. You first meet with our nutritionist and develop a custom formula that is right for your individual needs. After the formula is developed it is available in bag or bulk purchase.
Since we purchase by the train car load and keep a large inventory of ingredients your custom formula can be tweaked at anytime. (3 ton minimum, textured feeds only)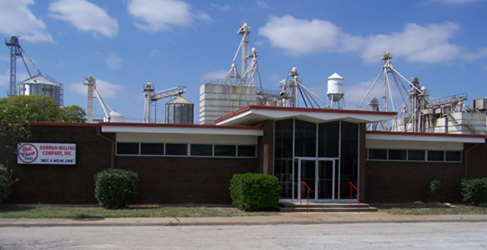 If you are already one of our valued customers, we appreciate your business and trust that our products and services are making your business more profitable. If you are not yet familiar with Gorman Milling Company's family-style way of doing business we invite you to give us a try. We know you will be pleased.